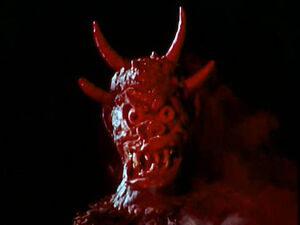 a useless corporate puppet who thinks he has a right to infringe on our consitutional right to freedom of speech and freedom of information- who's actions were highly illegal and invasive
The following is a quote from Zoro Talk page:
Some Pages on This Wiki
Edit
Hello,
This morning I looked into some pages on this wiki and deleted a number of them. You can see which one I deleted at Special:Log. While this does not seem indicative of this wiki as a whole, I noticed a number of pages have turned into personal attacks on users who use the message board this wiki is based on. Attack articles and wikis are against our Terms of Use. Please monitor your wiki for more pages like this and take appropriate action against those who are only using the service to slander others. Please let me know if there is anything I can do to help. --daNASCAT
(help forum | blog) 14:55, June 30, 2011 (UTC)

Missed this?
KiddingtotheInfinite 18:24, July 1, 2011 (UTC)
Ad blocker interference detected!
Wikia is a free-to-use site that makes money from advertising. We have a modified experience for viewers using ad blockers

Wikia is not accessible if you've made further modifications. Remove the custom ad blocker rule(s) and the page will load as expected.