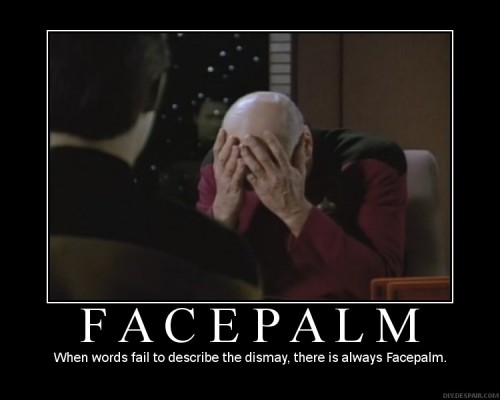 Sometimes, words may not be enough to describe to a person just how idiotic their post was. In these situations a facepalm is used instead. There are many types of facepalms that can be used depending on the situation and the level of stupidity involved in the statement.
zer0light and kyon support this page.

Ad blocker interference detected!
Wikia is a free-to-use site that makes money from advertising. We have a modified experience for viewers using ad blockers

Wikia is not accessible if you've made further modifications. Remove the custom ad blocker rule(s) and the page will load as expected.