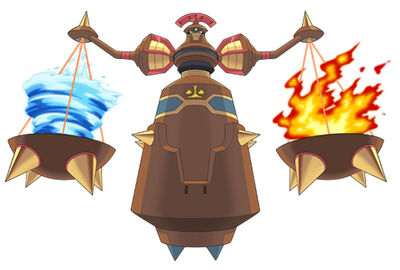 Character Name:
 LibraScales, Mitch Shepar, Libra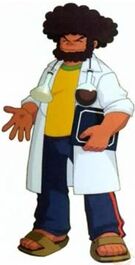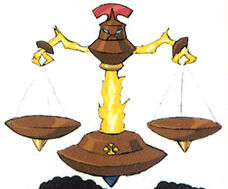 Universe Name: MegaMan
Status in regards to the plot: Antagonist
Tier in the series: Low Mid
Gender: Male
Powers and Abilites: Super strength, speed, agility, durability, endurance, fire and water manipulation, intangability, levitation
Destructive Capability: City Levl+ 
Speed: Light Speed
Intelligence: Fairly high
Stamina: Superhuman
Durability: City Level+
Race: Fusion of the human Shepar and FMian Libra
Occupation: Teacher
Range: Extended human melee range
Weakness: None notable
Accuracy: Average
Standard Equipment: None notable
Noteable Techniques:
Element Change : 

Libra Scales will alternate between Fire and Aqua elements at different intervals. If attacks are timed correctly the player can hit him with the correct attacks for more damage.

Super Armour: Libra Scales cannot flinch.
Float Shoes: Libra Scales is immune to effects of harmful panels.
Flame Weight: Libra Scales fires a fireball at the player. It spreads sideways when it reaches the player's row.
Aqua Weight: Libra Scales fires a waterball at the player. It spreads sideways when it reaches the player's row.
Heavy: Libra Scales drops a weight at the player's position. This attack cannot be blocked.
Libra Swing: Libra Scales stands at the center of the area and spins around, attacking with his arms. Must be blocked.
Other: (external infomation or some note)
Battle History in The Arena:
Ad blocker interference detected!
Wikia is a free-to-use site that makes money from advertising. We have a modified experience for viewers using ad blockers

Wikia is not accessible if you've made further modifications. Remove the custom ad blocker rule(s) and the page will load as expected.